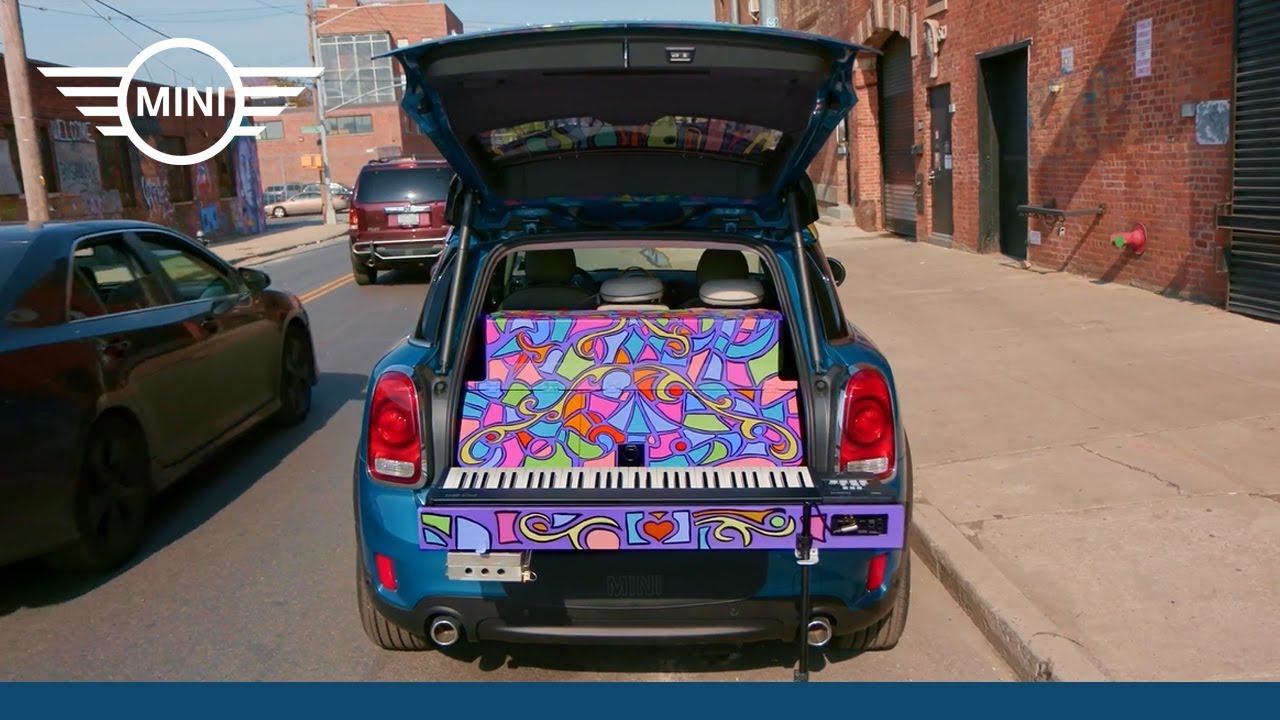 In an effort to make the arts accessible to everyone in every community, Sing for Hope and MINI USA partnered up and brought 51 pianos to the streets of New York City from June 4th to June 24th, 2018. 50 beautifully hand-crafted pianos were placed all over the five boroughs of the city, but the 51st piano may have been the most special of all: the one-of-a-kind #MINIPIANO.
Built out of a modified MINI Countryman, the #MINIPIANO was decked out with a fully functional keyboard, vibrant and colorful exterior, and a wonderful sound system to play the music produced by artists and visitors alike. What makes the #MINIPIANO so great for #DrivingHope is that it's mobile, which means it can easily be brought to any community at any time--the heart and soul of Sing for Hope's mission.
Now that the event is over (for now), the 50 Sing for Hope Pianos will be donated to public school in New York City. As for the #MINIPIANO? "Design and creativity are at the heart of our iconic brand and we look forward to utilizing our #MINIPiano to demonstrate more of what matters to the community here in New York City," says Lee Nadler, Regional Marketing Manager of MINI USA… So maybe you'll just see the MINIPIANO roaming the streets near you sometime soon.
Feeling inspired, and ready to come try out your own MINI Countryman? Come on down to MINI of San Antonio to give one a try!
MINI of San Antonio is a new and used car dealership that provides vehicles to customers all over Texas. We have customers come in from Canyon Lake, New Braunfels, Austin, Kirby, Allen, Boerne and many more cities. Let us know if you have any questions.