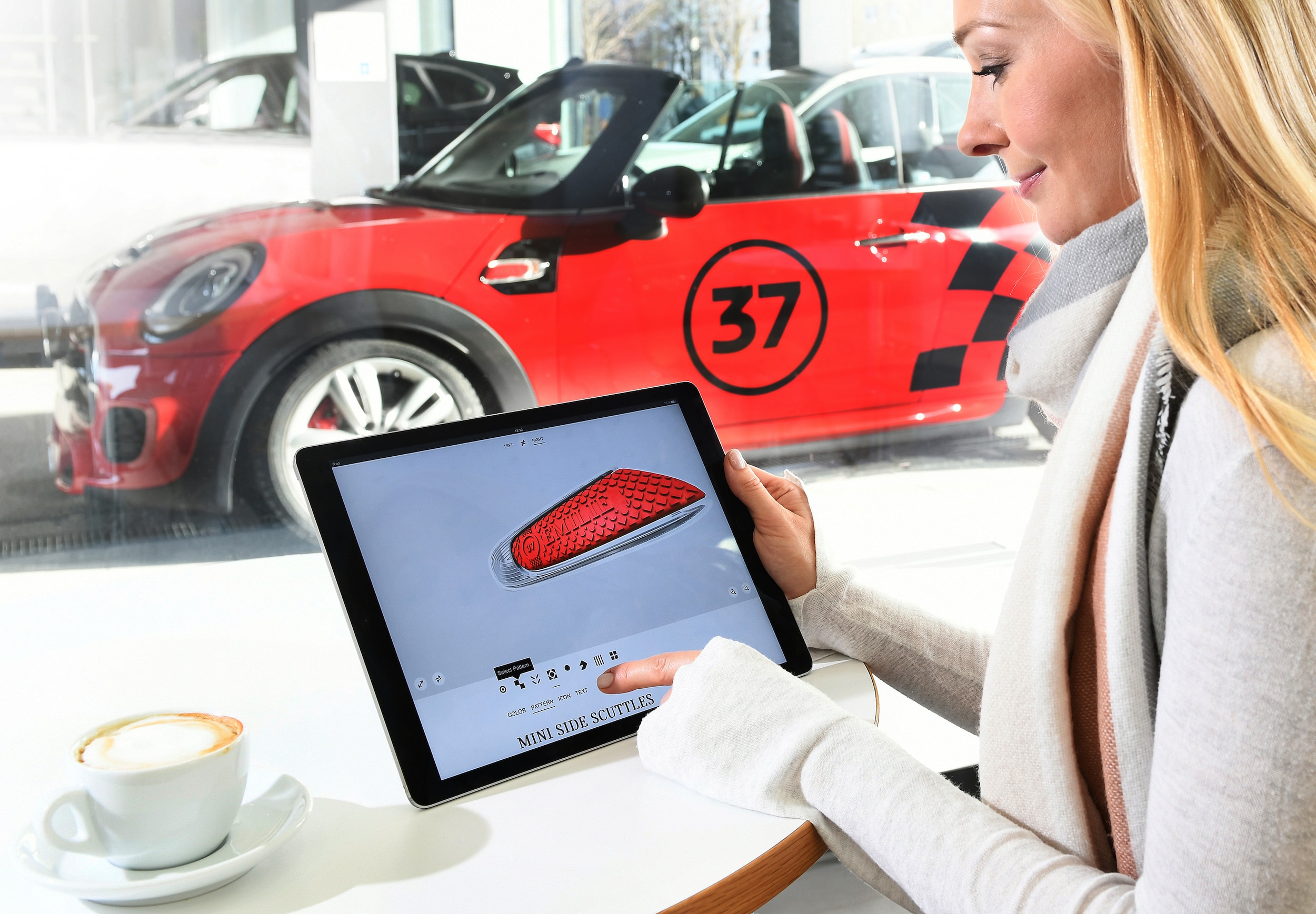 MINI is such a beloved brand with its unique, yet familiar body shape, fun colors, and functional, classic style. With the introduction of MINI Yours Customized, however, new MINI owners have even more control over specific design elements of their cars than ever before--and for this, MINI Yours Customized has just received the prestigious Gold German Innovation Award! Thanks to its consistent digitalization, use of revolutionary techniques such as 3D printing, and user-friendly online interface, MINI Yours Customized won the category of "Excellence in Business to Customer (B2C)" handily.
How does MINI Yours Customised work? Simply go online to design completely unique side scuttles, LED door projectors and finishers, interior decorative strips and more! It truly is the "next level of individualization." Made up of many notable people including physicists, patent consultants, IT specialists, finance experts and more, the jury of the German Design Council described the MINI Yours Customized Program as a  "brilliant idea with enormous potential" that provides "real added value with a unique selling proposition." They also noted, "MINI Yours Customised takes hands-on configuration well beyond the commonly available choice of colour and fittings. This is about genuine customisation of the vehicle, fully involving the customer and making every vehicle a special, one-off edition."
Don't just take their word (or ours!) for it, come check out a new MINI today! Stop by MINI of San Antonio so we can customize you the MINI of your dreams.
MINI of San Antonio is a new and used car dealership that provides vehicles to customers all over Texas. We have customers come in from Canyon Lake, New Braunfels, Austin, Kirby, Allen, Boerne and many more cities. Let us know if you have any questions.