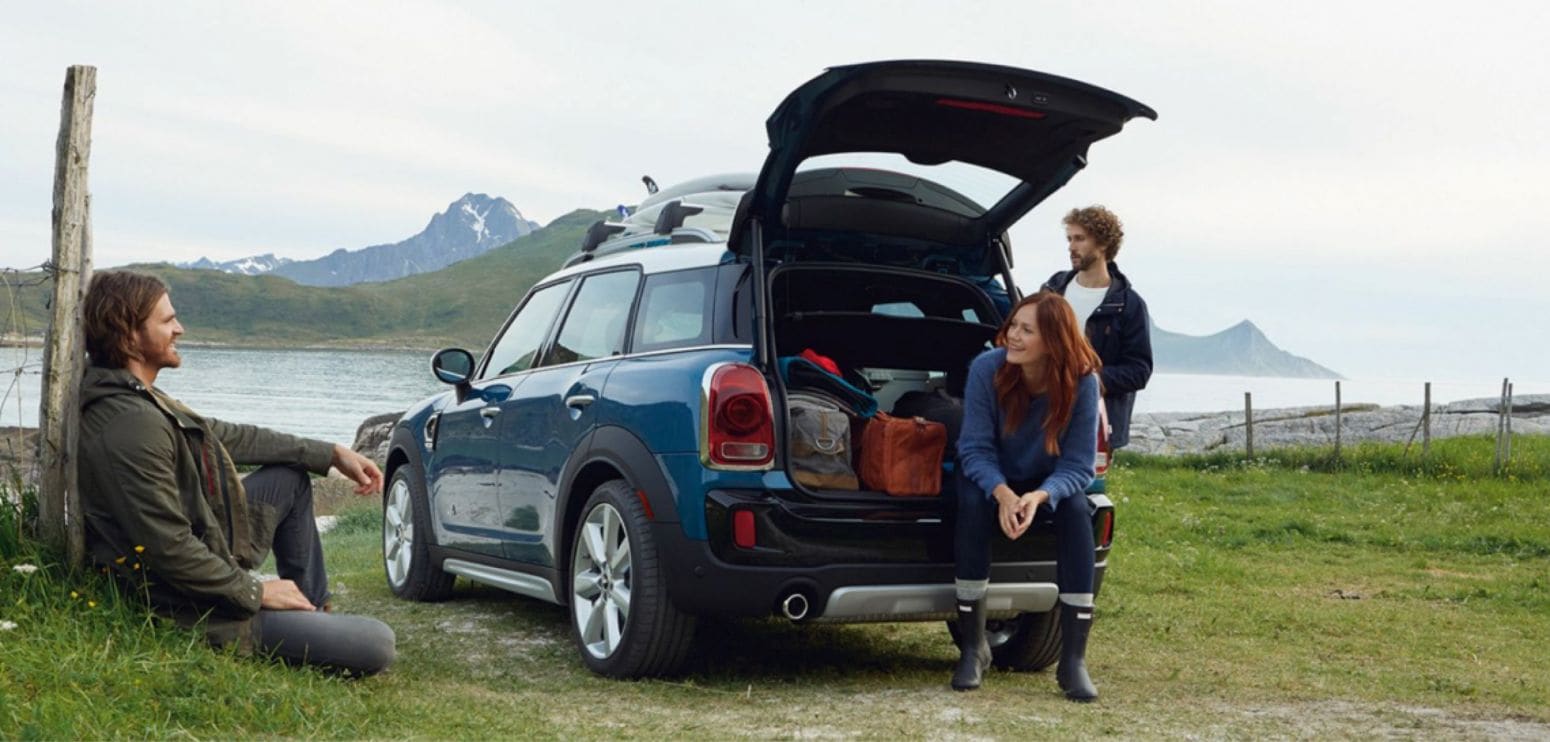 Just in time for the second half of the year, MINI has announced a handful of exciting updates to its automotive lineup that makes Minis even more enticing than they already are. From this month onward we'll see updates that help reduce carbon emissions across all Mini models (proving yet again that MINI is committed to reducing their overall carbon footprint), plus some other intriguing and useful additions to our classic favorites.
Mini Clubman Gets the Connectivity Package
From July 2018 and forward, the Mini Clubman now has the option for the Connectivity Package.  Connected Navigation Plus gives the Clubman an 8.8" touchscreen that provides traffic information in real time, automatic map updates via your cell phone's reception, and the perfect platform for all your communication and entertainment needs. The Connectivity Package also allows for wireless charging and Apple CarPlay compatibility so wires don't ever have to slow you down.
Automatic Driving Lights Control Now Standard in Mini Countryman and Clubman
A subtle yet super awesome feature coming to both the Mini Countryman and the Mini Clubman is the feature of automatic driving lights control. Automatic driving lights independently activate and deactivate based on the car's environment, lighting conditions, changes in weather that may decrease visibility, and dark spaces like tunnels and garages. This ensures that, no matter what, your lights will always be on when you need them to be.
Upgraded Gear Shifting: The New 7-Speed Steptronic Transmission with Double Clutch
And finally, promising "thrilling shift dynamics, a high level of comfort, [and] optimized convenience," all Mini models going forward will receive the new 7-speed Steptronic transmission with double clutch. The double clutch will provide sporty acceleration without interrupting the torque, which ultimately gives the smooth driving feel of an automatic transmission. The 7-speed Steptronic transmission with double clutch is also operated by means of an electronic gear selector switch that transmits the driver's commands electronically to the transmission.
Ready to get behind the wheel of your own Mini? Today's the day, stop by MINI of San Antonio to check out our awesome selection!
MINI of San Antonio is a new and used car dealership that provides vehicles to customers all over Texas. We have customers come in from Canyon Lake, New Braunfels, Austin, Kirby, Allen, Boerne and many more cities. Let us know if you have any questions.