MINI of San Antonio, Texas has a great selection of Mini Cooper Countryman S Es available for sale!
Design-oriented and spacious beyond belief, the 2019 Mini Cooper Countryman S E is one immaculate and sporty SAV. Emblazoned with a bold yellow E to signify its status as a plug-in hybrid, the new Mini Cooper Countryman S E puts out punchy performance, smooth handling, and a has whole lot of storage for every driver's needs. Get ready, get set, and let's go to find out more about the 2019 Mini Cooper Countryman S E!
Just click here to view our current inventory!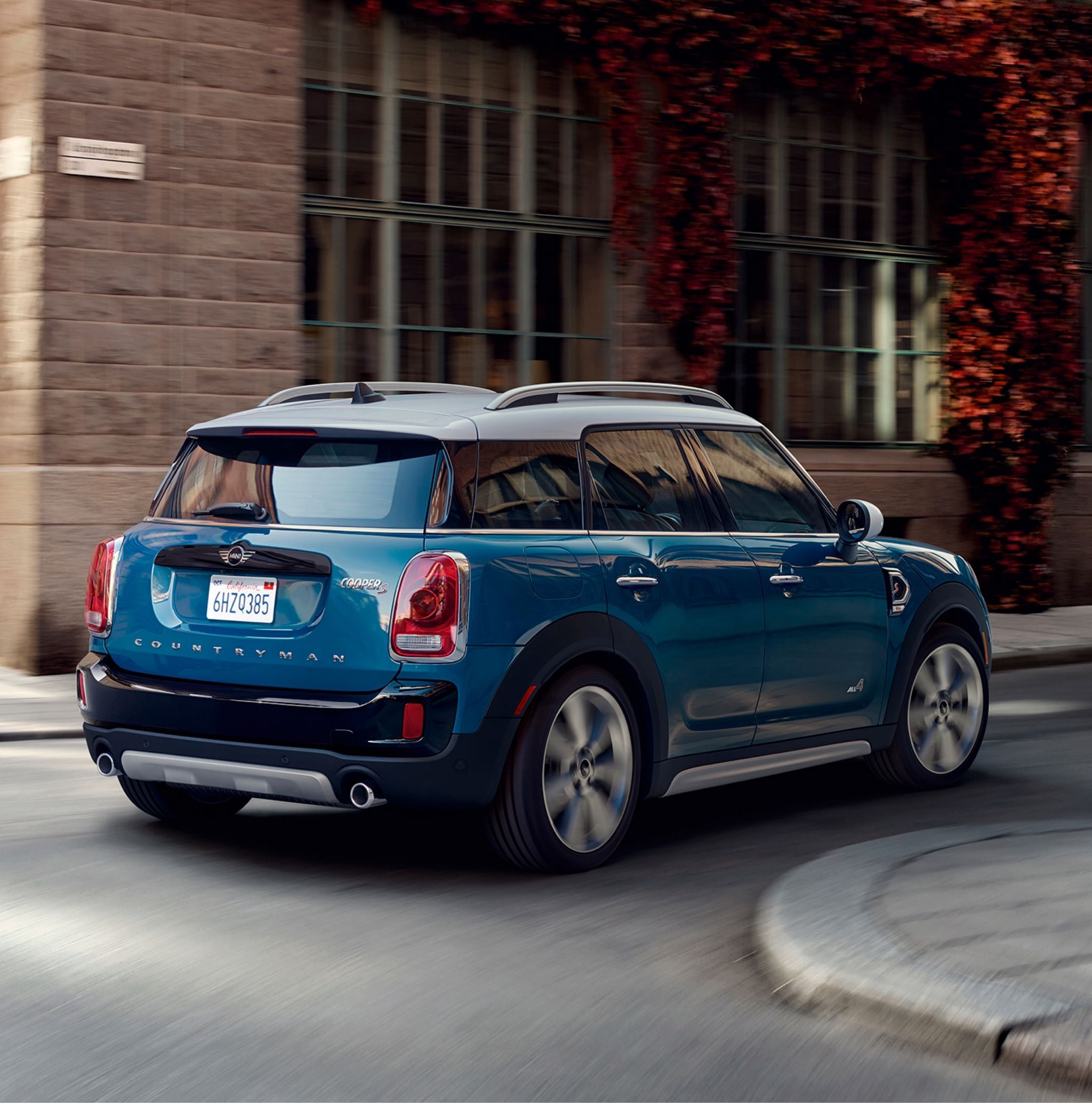 Technology: Skirting none of the details, the 2019 Mini Cooper Countryman S E is jam-packed full of the latest and greatest in automotive tech. A brilliant touch screen sits at the helm of the all-new Mini Cooper Countryman S E bringing real time traffic information and navigational directions straight to your fingertips. Apple CarPlay allows you to wirelessly connect your iPhone directly to the MINI for quick access to your music, phone calls, texts, and more. Got your hands full? Comfort Access keyless entry unlocks the front doors just by having your keys with you, while the power tailgate comes to life with the wave of a foot underneath the trunk. With all this awesome tech, the 2019 Mini Cooper Countryman S E is bringing the future to the 21st century.
Design: From the fun and muscular body shape of the all-new Countryman S E's exterior to the plethora of rich interior options to choose from, the design of the 2019 Mini Cooper Countryman S E is made to impress through and through. Aluminum-alloy rails on top of the roof encourage you to make the most of your Mini Cooper Countryman--a number of multifunctional carrier systems can be mounted on top so you can transport big bulky object without a hitch (literally and figuratively)! Our favorite design feature? The optional Picnic Cushion folds directly into and out of the trunk so you always have access to a plush seat whenever you need it.
Performance: Right along with modern tech and bold design comes the 2019 Mini Cooper Countryman S E's peppy powertrain that gives the driver complete control when it comes to driving style. The standard 6-Speed Steptronic Automatic transmission combines the convenience of an automatic with the exhilaration of a manual for the best of both driving worlds. Adaptive Cruise Control helps the Mini Cooper Countryman S E maintain its speed, and onboard cameras maintain an even distance from cars ahead--now that's what we call performance!
Ready to make all your MINI dreams come true? Stop by MINI of San Antonio to test drive any of our models today--click here!
MINI of San Antonio is a new and used car dealership that provides vehicles to customers all over Texas. We have customers come in from Canyon Lake, New Braunfels, Austin, Kirby, Allen, Boerne and many more cities. Let us know if you have any questions.