MINI of San Antonio in San Antonio, Texas has a 2019 MINI Cooper 2-Door Hardtop for sale.
An exciting update on a classic favorite, the 2019 2-Door Hardtop MINI Cooper makes a bold and powerful statement. One of the most customizable MINIs ever to exist, this 2019 Hardtop Mini Cooper is ready to come home with you today. Follow along to find out more about this tantalizing new car.
Click here to view our current inventory!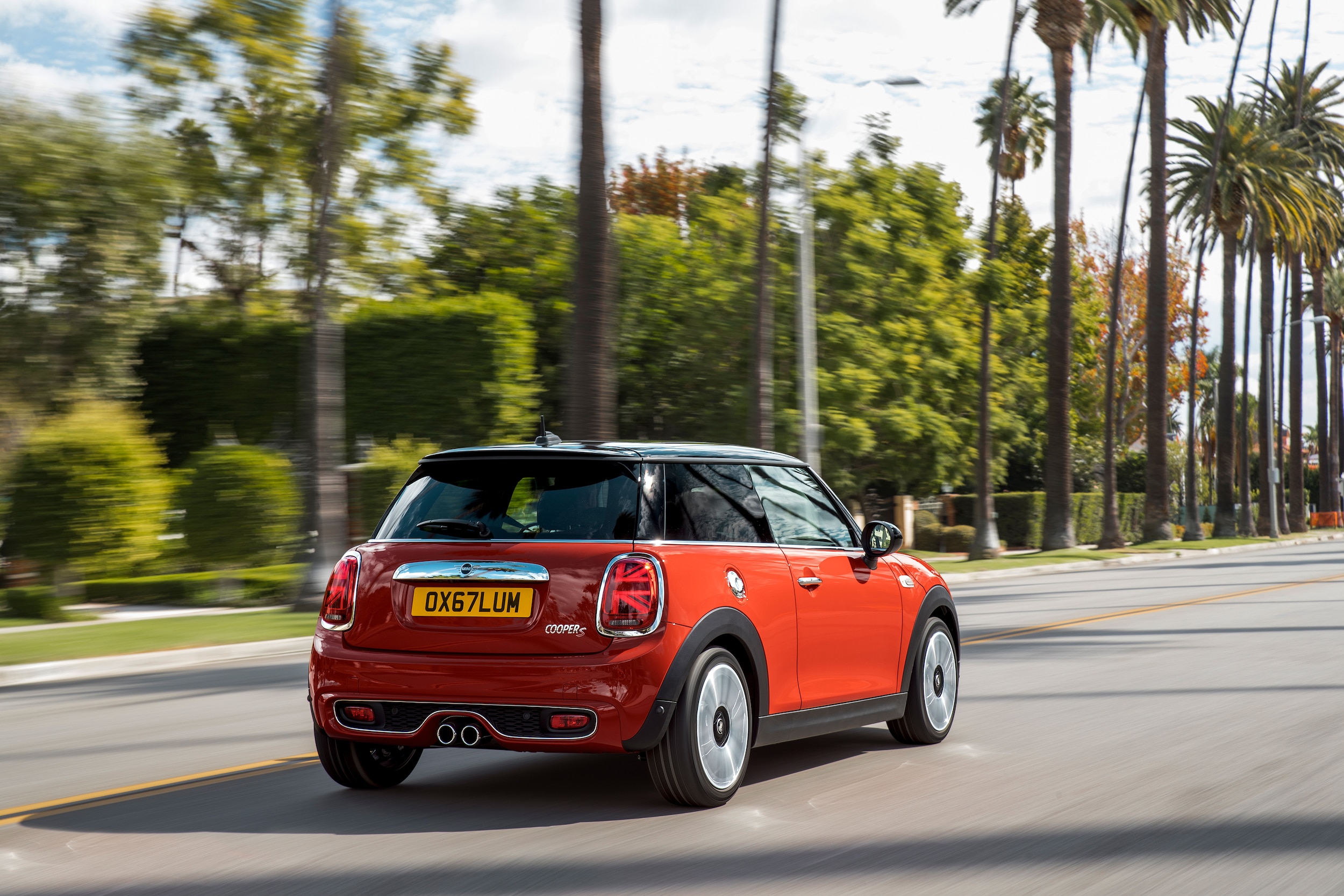 Design: MINI has never shied away from bold, memorable design and the 2019 2-Door Hardtop Mini Cooper proudly carries the torch forward. One notable yet subtle design change lies in the MINI logo which has now become two-dimensional. This new, modernized logo will appear on all MINIs going forward. Choose to upgrade your headlights to LED and receive beautifully crafted Union Jack light covers across the top. The design on this 2019 Mini Cooper is poppin'!
Technology: In the 21st Century, automotive tech is at the forefront of consumers' minds, but rest easy--the 2019 2-Door Hardtop Mini Cooper is chock full of top-of-the-line tech just for you. With either a 6.6" or 8.8" touchscreen right at your fingertips, controlling your music or navigating across the country has never been easier. Use Apple's CarPlay or MINI Connected for remote access of your MINI through your phone. It's safe to say the future is most certainly here.
Performance: Behind every MINI is a mighty powertrain, and the 2019 2-Door Hardtop Mini is no exception! Choose the Cooper model, receive a turbocharged three-cylinder engine maxing out at 134 horsepower; or choose the Cooper S model, which comes with a turbocharged four-cylinder engine maxing out at 189 horsepower. Either way you choose, this MINI surely packs a punch.
Ready to take home 2-Door Hardtop Mini of your own? We are ready to help! Click here for directions to our MINI dealership in San Antonio, TX.
Need MINI service in San Antonio or Austin, TX? Let us know. Click here to contact us and we'd be happy to assist.
MINI of San Antonio is a new and used car dealership that provides vehicles to customers all over Texas. We have customers come in from Canyon Lake, New Braunfels, Austin, Kirby, Allen, Boerne and many more cities. Let us know if you have any questions.